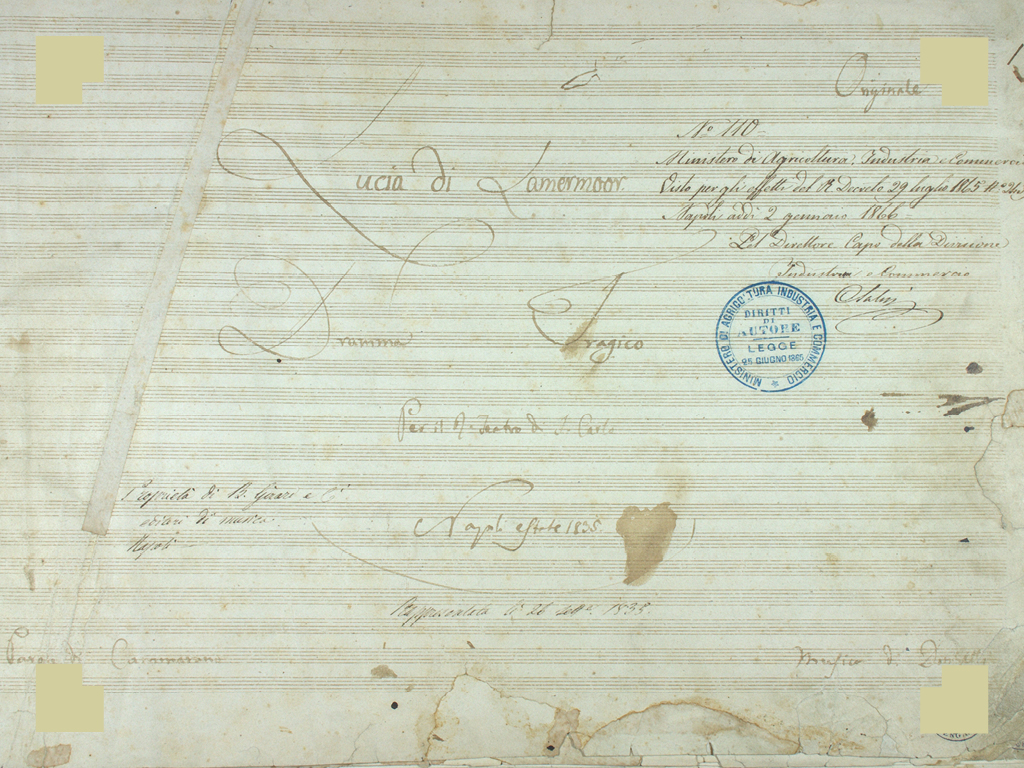 The Musical Collections of the "Angelo Mai" Civic Library in Bergamo
The thematic itinerary dedicated to Gaetano Donizetti's "Lucia di Lammermoor" begins at the Angelo Mai Civic Library where the precious manuscript is preserved.
Marcello Eynard, head of the Antique and Music Department, talk about the musical collections of the library in Bergamo and the precious autograph manuscript of the famous opera for "Stanze italiane".
Books on music or musical topics have been an important feature of the library since its origins. Already by the end of the 18th century, when convents, monasteries and the Cathedral Chapter were closed, important liturgical codices, graduals, antiphonaries, some treatises and devotional songs were acquired, but the real turning point came on June 3, 1841, when the City of Bergamo decided to purchase the important library of Johann Simon Mayr, Gaetano Donizetti's teacher. A very rich collection which included 268 titles and 362 volumes with several interesting features, methods on music, biographies of musicians, letters.
What's New in the Other Stanze Italiane