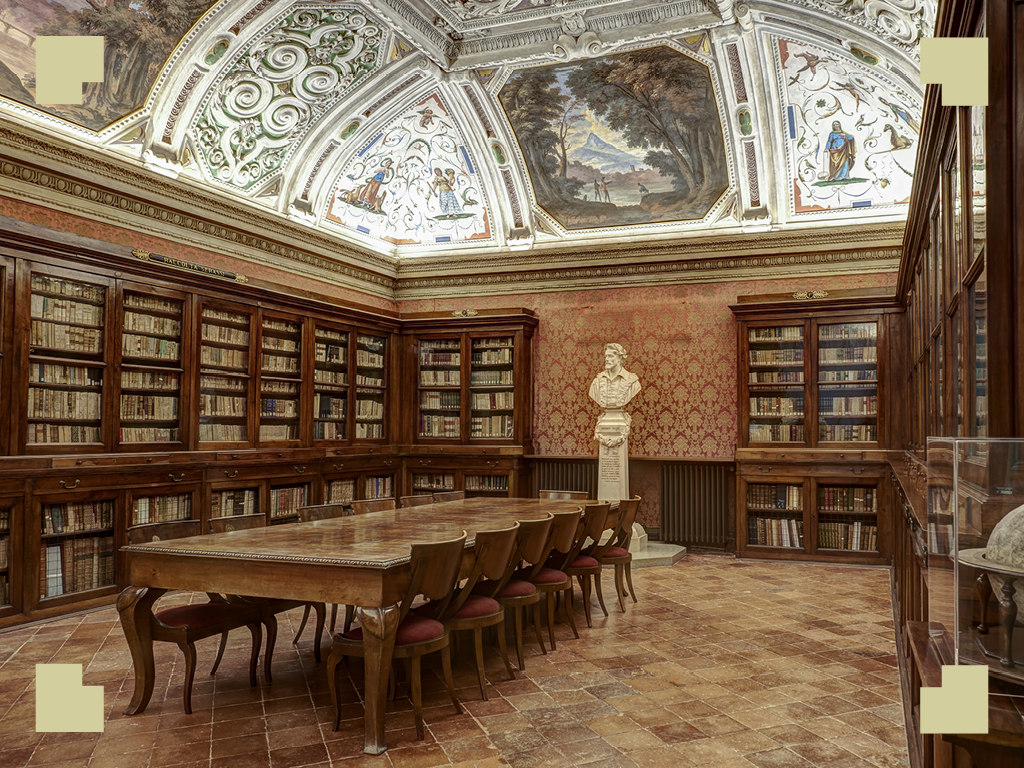 The "Angelo Mai" Civic Library of Bergamo
In Bergamo, in a gorgeous Renaissance square, Piazza Vecchia, you can see a large Palladian building. It houses the holdings of the "Angelo Mai" Civic Library, the oldest municipal institution in the city, founded at the end of the eighteenth century by Cardinal Giuseppe Alessandro Furietti.
A rich and extremely diversified patrimony, as the library director Maria Elisabetta Manca says to the cameras of "Stanze italiane", on the occasion of the exhibition of the Italian Cultural Institute in New York, "NY Loves Lucy".
Some numbers: over 730,000 printed books published after 1600, 12,500 16th-century editions, over 2,500 printed incunabula, i.e., printed between the mid and late 15th century, 9,000 ancient manuscripts, about 20,000 parchments, photographs, 12,000 journal titles, over 30,000 pieces of music…
Amongst these is the autograph score of "Lucia di Lammermoor", today preserved in this very library together with other pages by Donizetti and other musicians from Bergamo such as Carlo Alfredo Piatti.
What's New in the Other Stanze Italiane