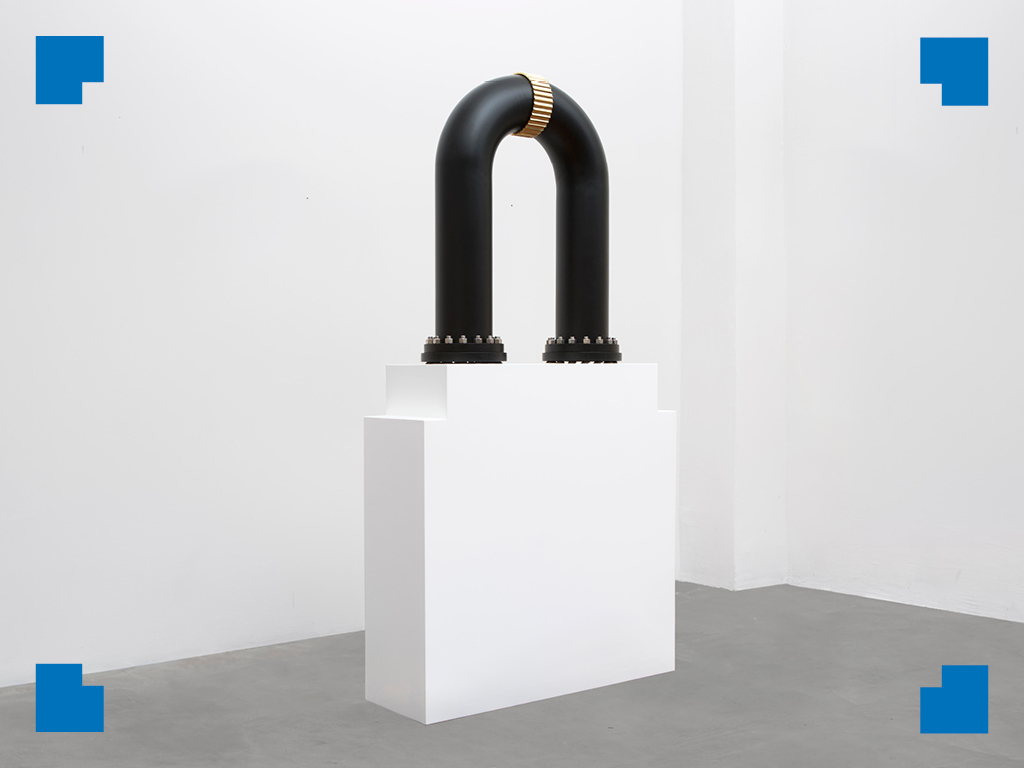 We Love Art
We Love Art is a project of the Ministry of Foreign Affairs and International Cooperation and Fondazione CDP to promote abroad the works of eight young artists who have managed to combine art with industry. An international tour, in collaboration with embassies, consulates and Italian Cultural Institutes, which started from Seoul and also stopped at the Italian Cultural Institute in New York where the exhibition closes on Monday, February 28, 2022, in the presence of Mariangela Zappia, Ambassador of Italy to the United States, before moving to Mexico City, Cairo and Berlin and then becoming part of the permanent collection of the Fondazione Cassa Depositi e Prestiti.
The project takes inspiration from the exhibition "Sculture nella città" ("Sculptures in the City"), held in Spoleto in 1962, with metal works of art created in the Italsider workshops by a group of international artists. Following this suggestion, the curators of We Love Art invited eight Italian artists of the latest generations to create works inspired by the production and conceptual processes of as many important Italian companies.
The companies and artists involved in the initiative are: for Ansaldo Energia, Namsal Siedlecki; for CDP Immobiliare, Amedeo Polazzo; for ENI, Tomaso de Luca; for Open Fiber, Benni Bosetto; for Snam, Alice Ronchi; for Terna, Giulia Cenci; for TIM, Giulio Saverio Rossi and for Webuild, Lulú Nuti.
We Love Art is curated by art critic Ludovico Pratesi together with Marco Bassan and aims to represent a new form of patronage, made possible by a synergy between public and private contexts, with the purpose of fostering the dialogue and collaboration between artistic creativity and industrial production, in order to show the world of Italian business abroad through the works of emerging artists.
In his interview for "Stanze italiane", Ludovico Pretesi talks about the 8 works of art and sheds light not only on Italian creativity at an artistic level but also, in some way, on creativity at an industrial level, with different languages (from sculpture to painting to photography) chosen to avoid excessive homologation, giving life to new creative forms and new cultural proposals.
What's New in the Other Stanze Italiane