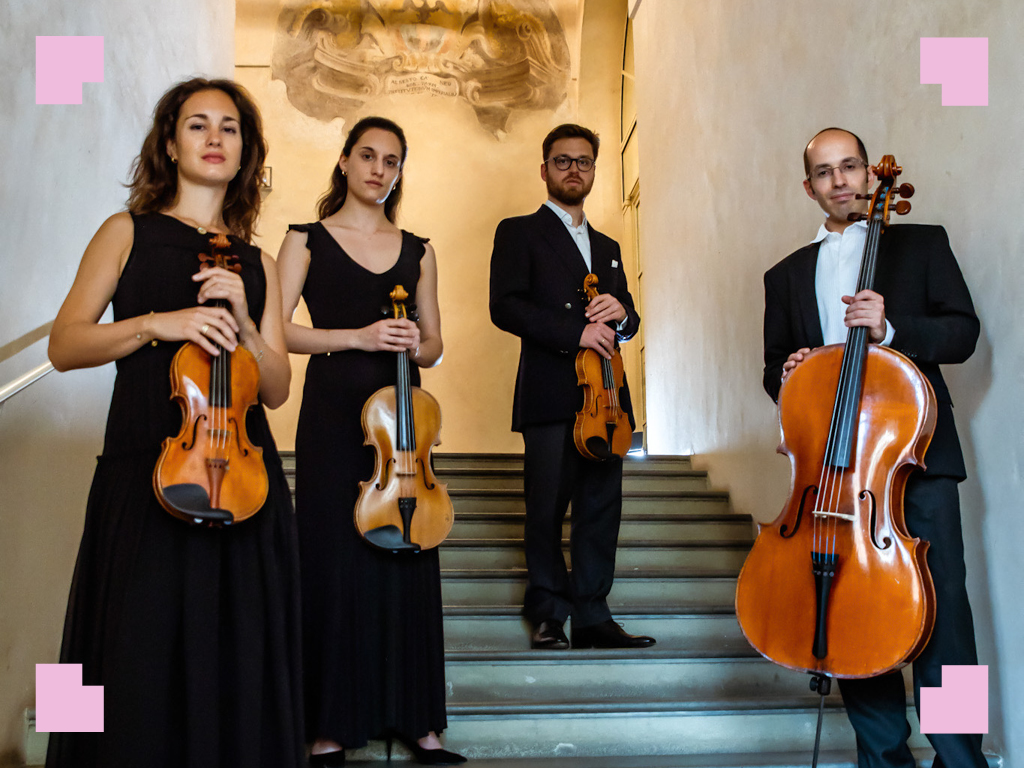 Starting September 11th: concerts by the Quartetto Adorno with music by Boccherini and Beethoven in the Auditorium
The "Italian Rooms" enrich their "Auditorium" space dedicated to music, performing arts and cinema with new unpublished contributions, this time dedicated to the concert repertoire between the eighteenth and nineteenth centuries.
From September to December, four unpublished videos executed by the Quartetto Adorno and dedicated to the dialogue between the chamber music of Luigi Boccherini and the one of Ludwig van Beethoven will be published (once a month, September 11, October 9, November 6, December 4).
For the "Italian Rooms" of the ICI of New York, the Quartetto Adorno has in fact recorded four musical programs, four full length concerts, in which a quartet page by Ludwig van Beethoven is accompanied by other pages for quintet by the Italian Luigi Boccherini. The guest artists playing the quintets are important soloists known on the international music scene such as the cellist Enrico Bronzi, the guitarist Giampaolo Bandini, the oboist Francesco Di Rosa and the flutist Andrea Oliva.

FIRST CONCERT (September 11th)
Luigi Boccherini, String Quintet in E major, op. 11 n. 5 G275
Luigi Boccherini, String Quintet in C major, op. 30 n. 6 G324
Enrico Bronzi cello
Ludwig van Beethoven, Quartet n. 8 in E minor, op. 59 n. 2 "Razumovsky"

SECOND CONCERT (October 9th)
Giampaolo Bandini guitar
THIRD CONCERT (November 6th)
Francesco Di Rosa oboe
FOURTH CONCERT (December 4th)
Andrea Oliva flute
What's New in the Other Stanze Italiane