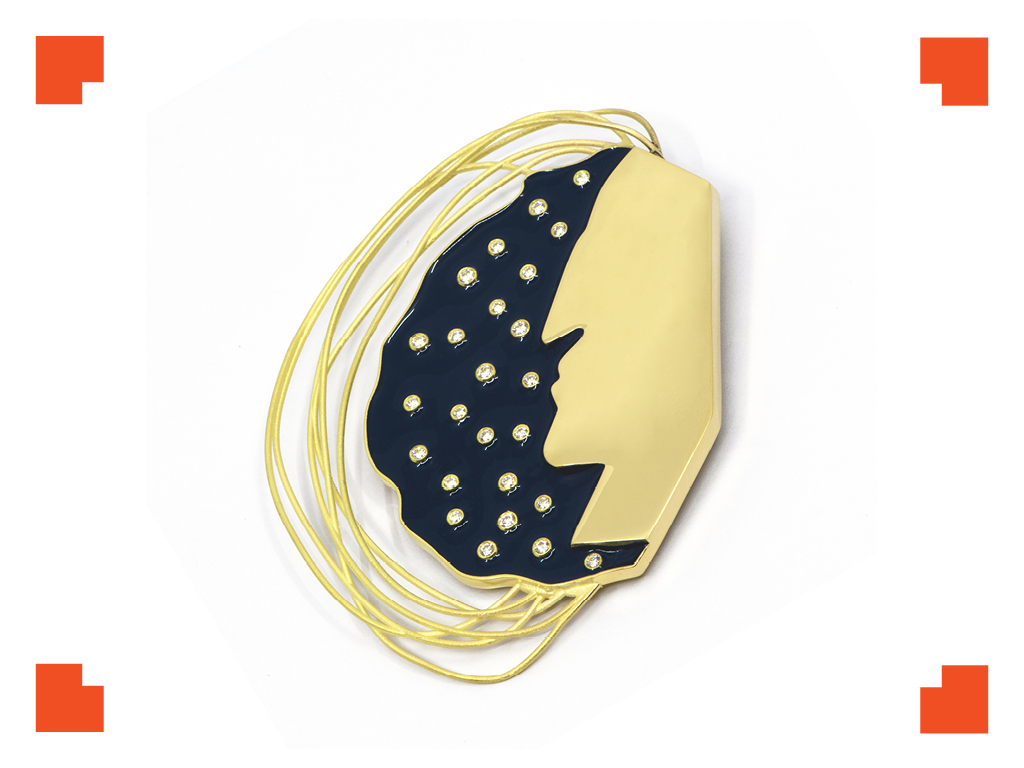 Mimmo Paladino's Brooch for Dante
The Dante's room hosts a preview of: "Dante 'precious' 1321-2021" a brooch designed by Mimmo Paladino for Cleto Munari, made in 18k gold, enamel and diamonds, in a limited edition. A unique work of art created for this year Dante's celebrations.
It is possible to closely observe the jewel, watch a video interview with the artists, moderated by Alba Cappellieri (director of the Vicenza Jewelry Museum and professor at the Milan Politecnico), read some in-depth information about the project, and browse through pictures of the sketches.
What's New in the Other Stanze Italiane