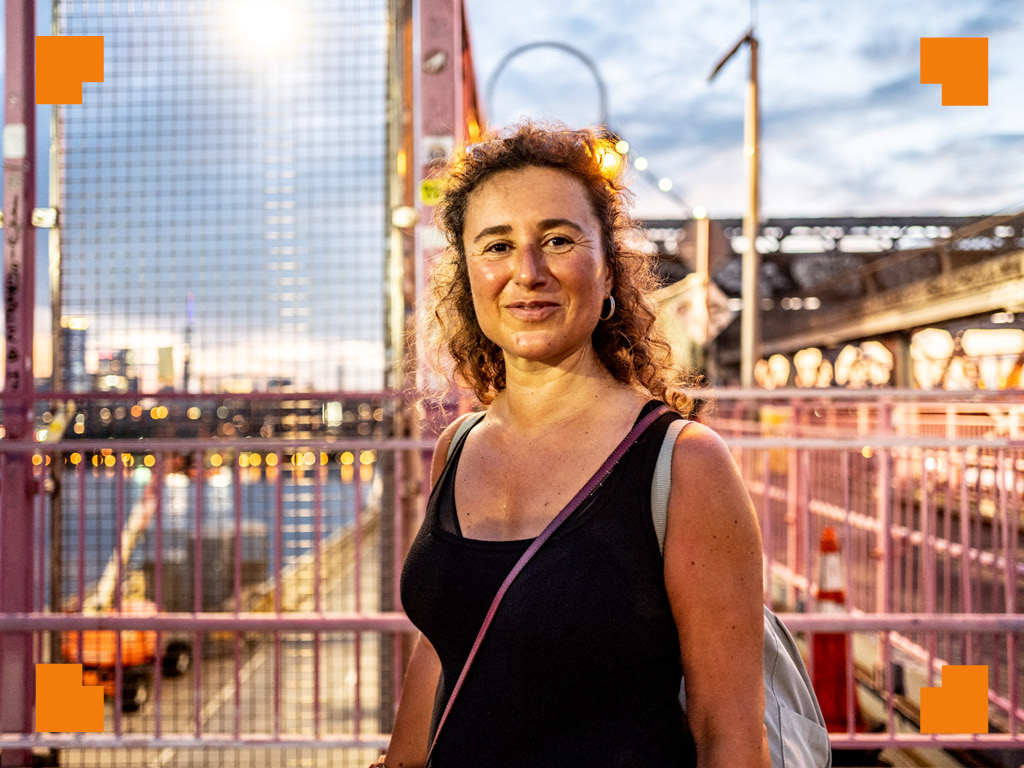 New York Stories: Francesca Magnani
Since 1997, when she moved to New York, Francesca Magnani has created and nourished with words and images an ideal bridge of thoughts and feelings between two countries that she calls home: Italy and the United States of America, brought together through her photographs.
In front of the Fireplace of the Italian Cultural Institute in New York, Vincenzo Pascale has met the Paduan photographer for the "New York Stories" collected in Stanze italiane.
It was an opportunity to talk about "The Masked City", her project on the pandemic and the rebirth that "The City That Never Sleeps" has been experiencing in these times. Common denominator: the mask, which is also brings to mind typically Venetian masks, belonging to the photographer's background. Francesca Magnani wanted to tell the story of how New Yorkers have expressed themselves (and continue to express themselves) through masks which, from being objects with a protective function, have become means of expression, ways to communicate emotions, moods and give voice to the personality of each one of us.
What's New in the Other Stanze Italiane