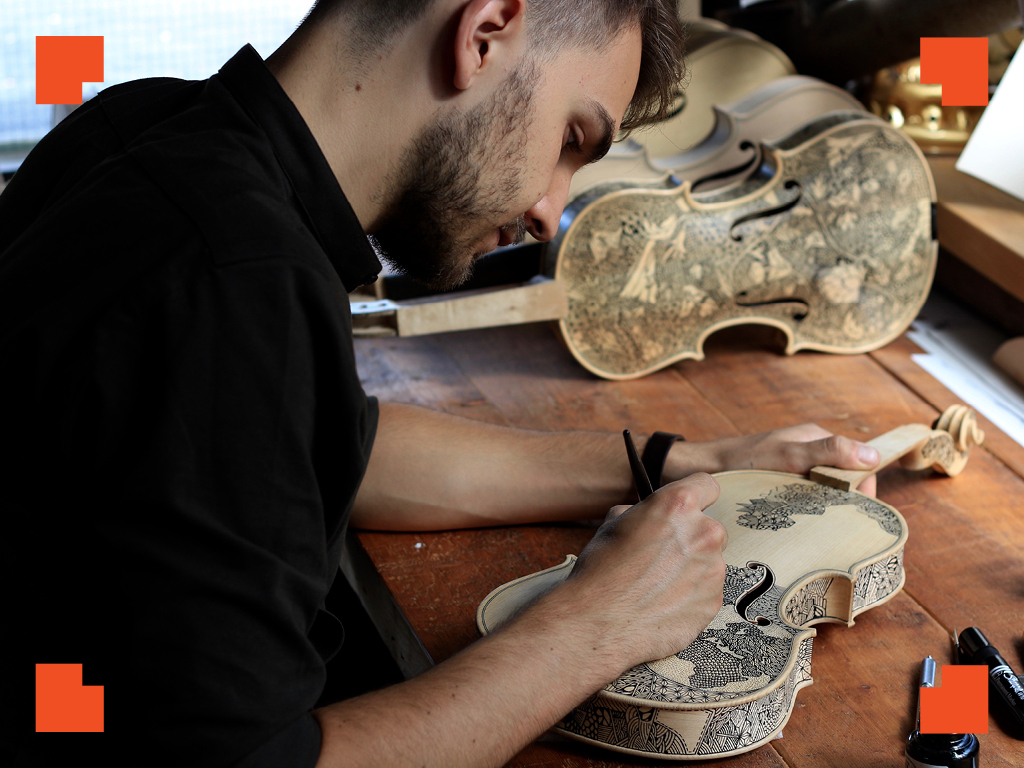 Leonardo Frigo's violins dedicated to the "Sommo Poeta"
We continue our journey in the "Dante's Room" with Dante Alighieri Inferno  – a project by London based Italian artist and violinist Leonardo Frigo – that blends music, poetry, design, and craftsmanship; completed in December 2020, after 5 years of work.
A total of 34 musical instruments, 33 violins and a cello, on which Leonardo worked inspired by the first Canticle of the Divine Comedy. By hand, in ink, on the entire surface of the violin, Frigo drafted symbols, scenes, and key characters that evoke Dante's poem. Each musical instrument is dedicated to a Canto from Dante's Inferno.
What's New in the Other Stanze Italiane