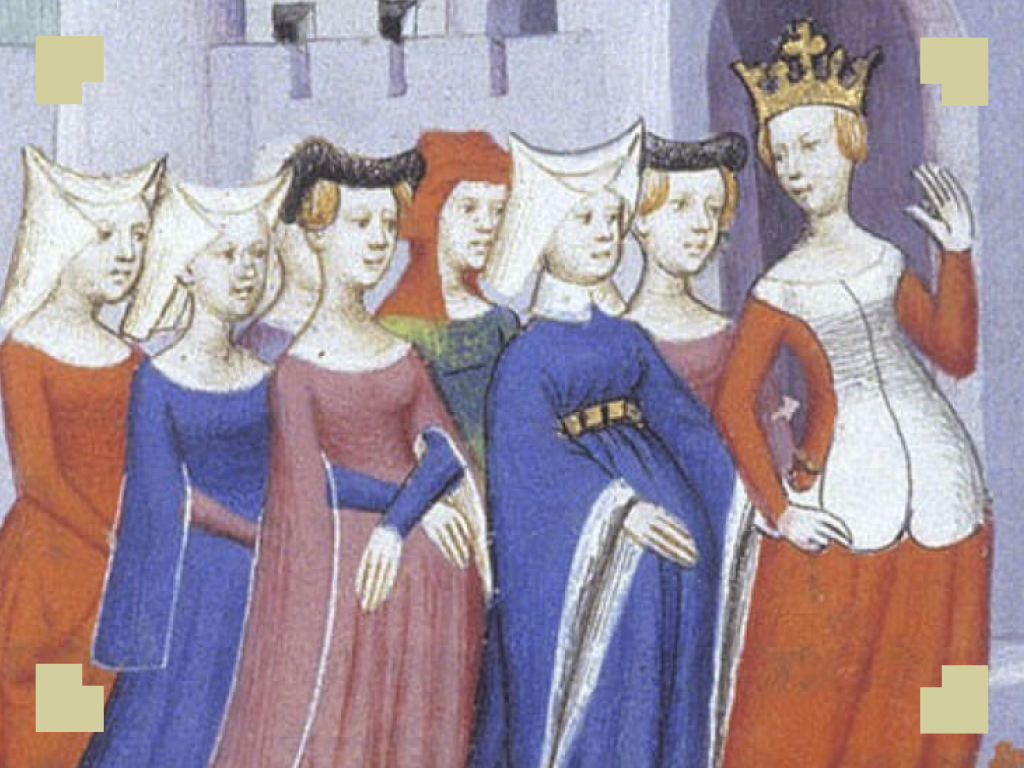 Constancia – Video Lectures on Frederick II
The project "Constancia. Women and Power in the Mediterranean Empire of Frederick II" also includes a long series of video lectures (available in the Library of the "Stanze italiane") curated by Francesco Somaini, coordinator of the new Center for Medieval Studies of the University of Salento, dedicated to Frederick's age. "This New York exhibition – says Somaini – aims to reflect on an undoubtedly important period in the history of Europe, of the West and of the Mediterranean, that is, the age of the Swabian domination in Southern Italy. It is the age of Frederick II and Manfred, but explored, although not exclusively, from the point of view of women, taking into consideration in particular four figures of unquestionable importance, all bearing the name of Constance."
The Rector of the University of Salento, Fabio Pollice, who spoke with Francesco Somaini at the inauguration of the exhibition in New York, offered the seal of the University to the Italian ambassador to the United States, Mariangela Zappia, and to the director of the Italian Cultural Institute, Fabio Finotti, as a symbol of their cultural collaboration, which is destined to last in the coming years.
The series opens with a paper by Somaini himself entitled "The age of the four Constances. Four female figures at the center of Mediterranean politics during the Swabian rule."
Frederick II is now considered an enlightened ruler ahead of his time, who lived in a multicultural environment that included Greeks, Arabs, Jews. Frederick II did not simply "tolerate" the existence of these communities, but he did absorb the influences generated by such enduring cultural exchange, for example with scholars from the Islamic world.
The multicultural reign of the Swabian king and of Constance of Aragon is discussed by Kristjan Toomaspoeg from the University of Salento in the second video lecture that (digitally) expands the perspectives of the exhibition "Constancia. Women and Power in Frederick II's Mediterranean Empire".
In the third lecture of the series devoted to Frederick II ("Lezioni federiciane"), entitled "Holy Relatives: Frederick II and the Byzantine Empire", Francesco Giannachi talks about the political and human relations that Frederick II had with the Eastern Roman Empire, namely the Byzantine Empire. He also discusses the Swabian Emperor's connections with the south of the Balkans, the area now comprised between southern Albania, Greece and Turkey. It all began on April 12, 1204 when the knights of the Fourth Crusade besieged and occupied Constantinople.
Frederick II and the Jews: this is the topic of the fourth of the lectures. Starting from textual documents, manuscripts, treatises, and chronicles of the time and comparing them with iconographic elements, Fabrizio Lelli addresses the issue of Jewish cultural mediation at the time of the great Swabian empire and the relations of this minority community with the monarch.
The Material Revolution of Norman-Swabian Apulia: Paul Arthur discusses how the objects of daily life, buildings, ceramics, and coins combined both Greek and Arabic elements and led to cultural expressions that still today characterize the South of Italy.
Rosario Coluccia discusses the verse production of the royal dynasties of Frederick II's time and addresses what Dante Alighieri thought of the poets who started the great Italian lyric tradition, namely the poets of the Sicilian School.
What's New in the Other Stanze Italiane