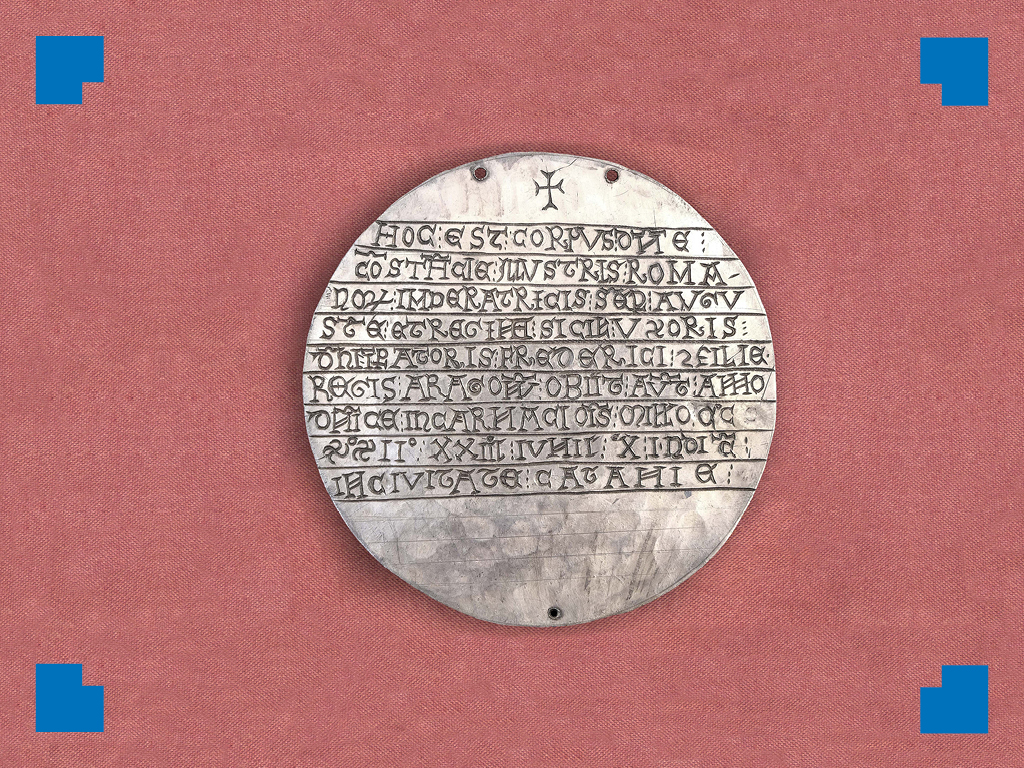 Constance – Frederick II's Treasures Preserved in the Cathedral of Palermo
The "diaconicon" – one of the Norman-era apses of the Cathedral of Palermo, one of the most evocative places of the Mediterranean civilizations, where northern European traditions mingle with Arab and Muslim, Romanesque and Byzantine ones – is the starting point of a digital journey made available in the Gallery of "Stanze italiane" and devoted by the Italian Cultural Institute to Constance. Women and Power in the Mediterranean Empire of Frederick II on the occasion of the exhibition that will open in the New York premises on March 7th 2022.
Maria Concetta Di Natale, Pierfrancesco Palazzotto and Giovanni Travagliato from the University of Palermo, together with Monsignor Filippo Sarullo, director of the Diocesan Museum of Palermo, guide us through the discovery of Frederick II's treasures preserved in the Cathedral and tell us about their history, the project and the themes that have inspired the exhibition open in New York until April 8th 2022.
The Cathedral of Palermo and its treasures are also part of the Arab-Norman itinerary included in the UNESCO World Heritage List and is a great example of coexistence, interaction and interchange between cultural components with different historical and geographical origins.
What's New in the Other Stanze Italiane