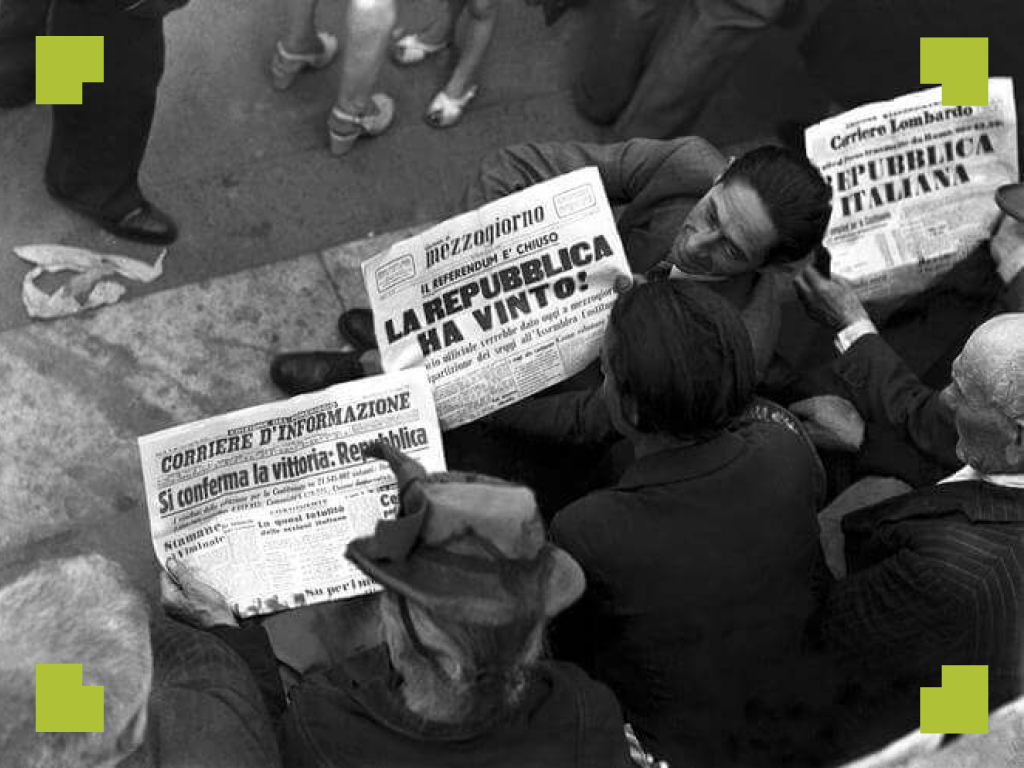 June 2nd: Republic Day
Every year on June 2nd, we celebrate Festa della Repubblica in Italy.
This date reminds us that between June 2nd and 3rd of 1946, Italians were asked to vote in an institutional referendum to choose between a monarchical and republican form of government—a decision that formed the Republic of Italy.
Read a historical reflection by the Director of the Italian Cultural Institute of New York, Fabio Finotti, by visiting the Atrium of the "Italian Rooms" (Stanze Italiane).
What's New in the Other Stanze Italiane