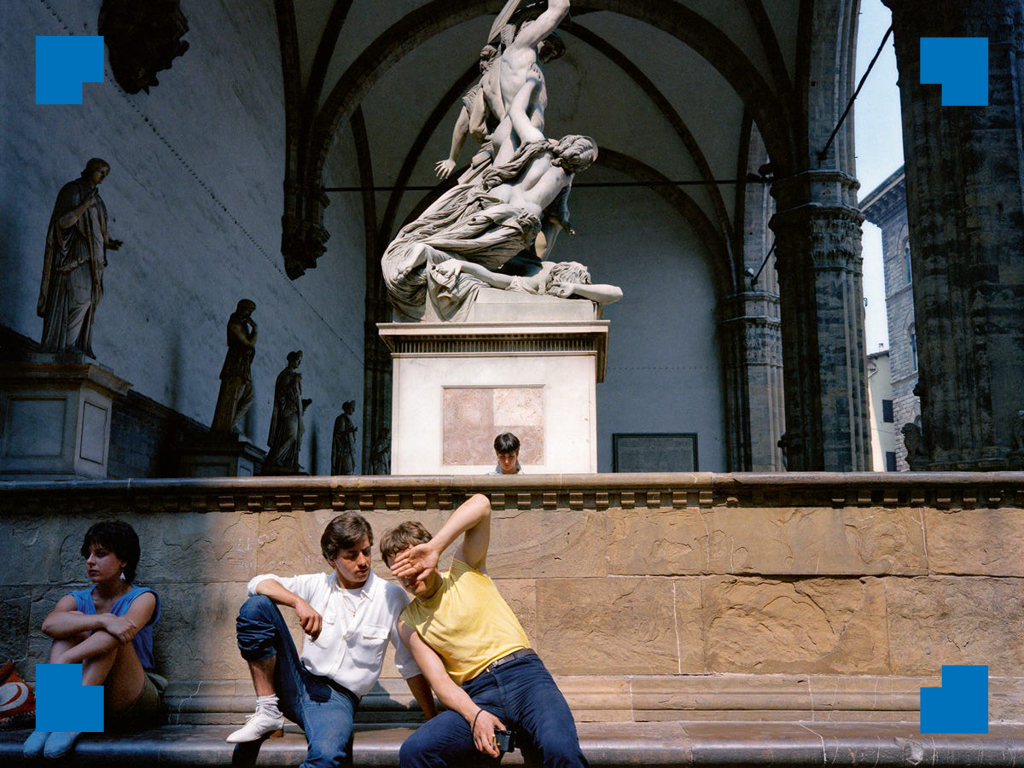 Charles H. Traub
"You see our weaknesses, undress and strip us naked, make love through the camera and finally worship us." This is what Luigi Ghirri said about American photographer Charles H. Traub.
Charles H. Traub began his photographic career in New York in 1967 but his photographic lens was often turned towards Italy. In the early 1980s Traub made a real Grand Tour, from Milan to Marsala, and he told it with vivid color intimate, humorous or spontaneous shots that still convey the characteristic carefree attitude of our country at that time.
The author himself talks about the beauty and vitality immortalized in those shots in the Gallery of "Stanze italiane", in a conversation with Luigi Ballerini, Emeritus at the University of California, Los Angeles.
What's New in the Other Stanze Italiane